A Transformation Challenge for Everyone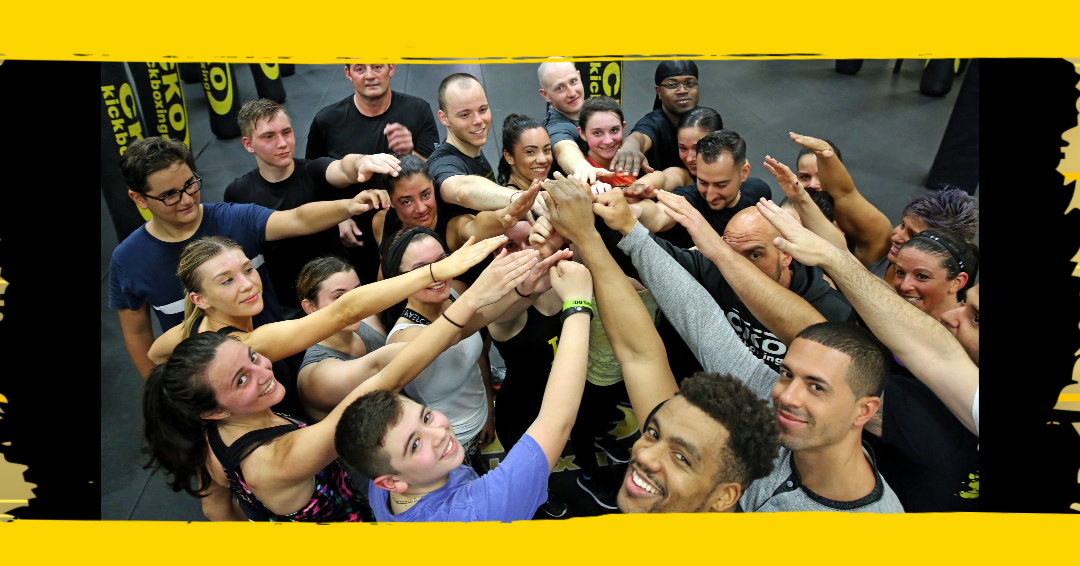 When CKO first began 25 years ago, fitness was solely focused on weight loss. But CKO's mission has always been to make a positive change in the lives of our members through a total body workout in a fun, welcoming, and accepting environment. While the industry has changed and pivoted towards a way of life rather than a quick fix, our aim to create healthier lifestyles and build positive communities has remained consistent. 
Each year our community has grown stronger to the point that our support system was the catalyst for achieving results, mind, and body, for many. That's why we're excited to introduce our CKO Transformation Challenge. The "CKO Transformation Challenge" is a focus on physical well-being combined with emotional balance in a supportive environment that's three dimensions: accountability, measurability, and fitness. Each prong is rooted in human-to-human connection.
In a post-COVID world, as we strive to return to a new best, the numerical figure surrounding weight loss has diminished. Instead, it's a focus on overall health as wealth. Our community has always been about acceptance and united support. Now, it continues to lead the evolution of fitness as the pillar to being your best-–physically, emotionally, and mentally. Whether it's a smile, a pound lost, or simply the ability to be part of a group of highly motivated people, you'll find that this CKO Transformation Challenge is the key to the healthy lifestyle you've always wanted to unlock. 
But how do we do that? Through continued support.
What makes our CKO community work for most people is the way we truly welcome everyone in– all fitness levels, all backgrounds, and all ages. Everyone has something they want to achieve and the CKO Transformation Challenge is our way to help you do it. And it's not just a single achievement–a goal has an end-point–but an ongoing community where you can find consistent ways to keep moving forward. 
Diets create an unhealthy relationship with food, connoting that so-called "off days" hinder your progress. But progress is an ongoing mindset that's dedicated to moving forward, through the ups and downs. It's important to understand that "off days" are part of the transformation, and might be part of your journey. Change happens over time. And it's important to recognize that all change is an adjustment. 
But, in order to achieve any goal, especially when it comes to fitness, you need to overcome certain obstacles that are in your way. Every barrier can be overcome if we stay solution-driven, and view the current state of the situation to build a directional path forward. As our founder, Joe Andreula, says, "Find ways to win every day." What this means is each day is an opportunity to celebrate one way you have succeeded, one "win." It's transforming the narrative from "it's too hard" to "it can be done." Going from "I don't see results" to "I'm proud I showed up." 
So, how do you transform your mindset to see every day wins? You can do this through a CKO Transformation Challenge Journal.
Write down your goals: Studies show that you're more likely to achieve results if you physically write them out, and hold yourself accountable to them.
Write your why: Sometimes, when obstacles present themselves, it's easy to lose focus and get off track. When you write down why you started, and have that to go back to, you'll remember what it is you're working towards
Write down a motivational quote that inspires you, to read when you need it most: This quote should be one that really hits home for you
Write one thing you are grateful for every day: When you acknowledge the positive in your transformation you're more likely to stay on track, and forgive yourself if you slip up once in a while
Write down your support system: CKO is here as your accountability community. But it's good to have others who motivate you as well, to share your journey
Our CKO Transformation Challenge is for everyone because everyone deserves to feel their best—and everyone has the ability to achieve it. Whether you're on day one or day one hundred, CKO's community welcomes you. Are you ready to be a knockout?
Join the CKO Transformation Challenge by reaching out to your local CKO: Tap here!