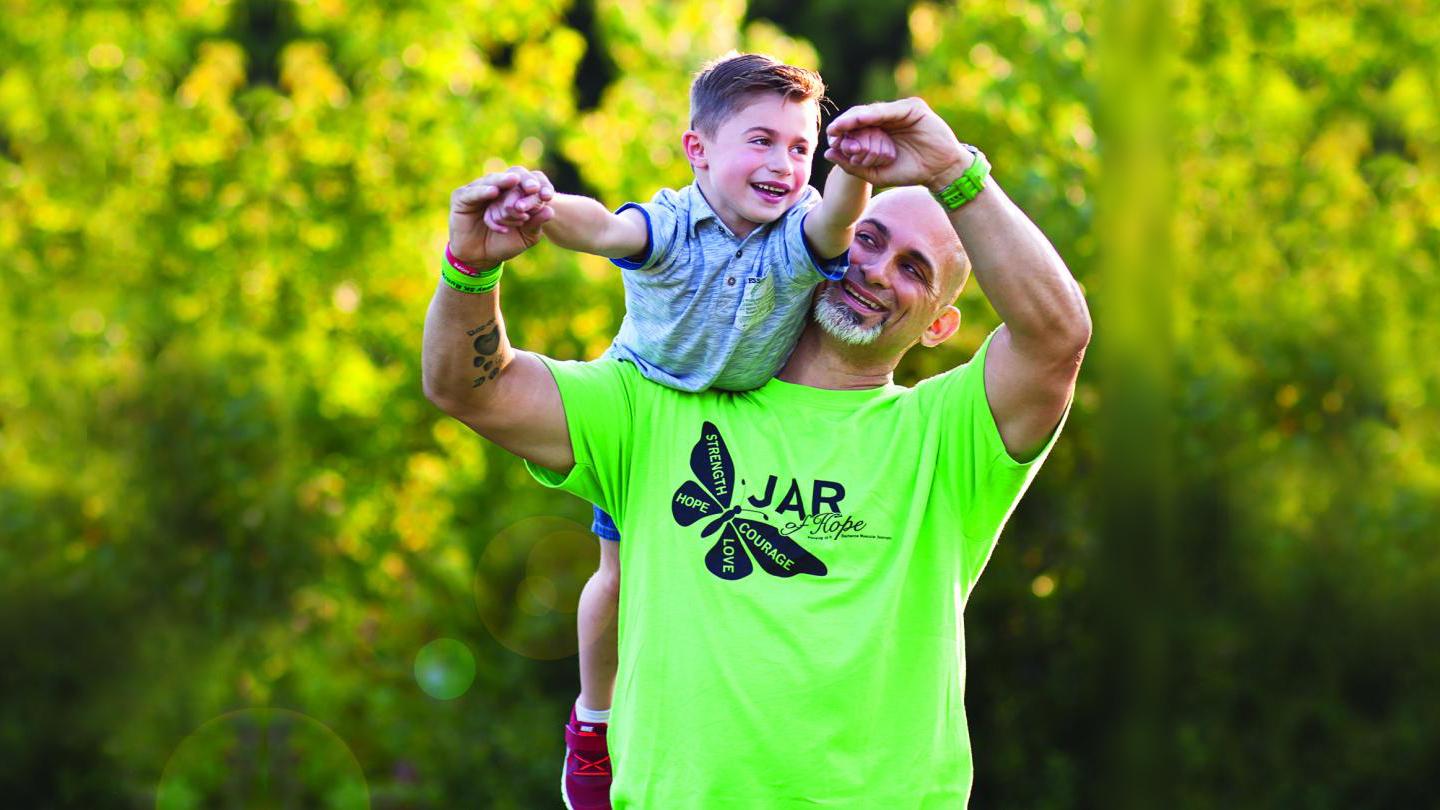 You know when you forget something in the house and have to run back in to get it? Or when with 11 grocery bags on each arm, you still have to make another trip to the car to collect the rest? How about when, try as you might, you simply can't reach that vase on the top shelf? So you groan and drag your feet, as you go grab the step stool. You know the feeling.
So often we feel annoyed at having to move an extra inch. Even as gym goers we have those days when we can't bear to move a muscle, and hitting the gym feels like such a daunting task. In all of these moments, it's so easy to forget how blessed we are that we can move.
CKO member Jim Raffone and his son, Jamesy have a very clear understanding of this blessing. In September 2013, Jamesy, then four years old, was diagnosed with Duchenne Muscular Dystrophy (DMD), a rare disease affecting 20,000 boys in the United States that causes continuous muscle degeneration with a 100 percent fatality rate by the early twenties. Boys with DMD experience cognitive difficulties, decreased heart function, inflammation, fibrosis, wheelchair and ventilator dependency and can suffer pneumonia and heart failure.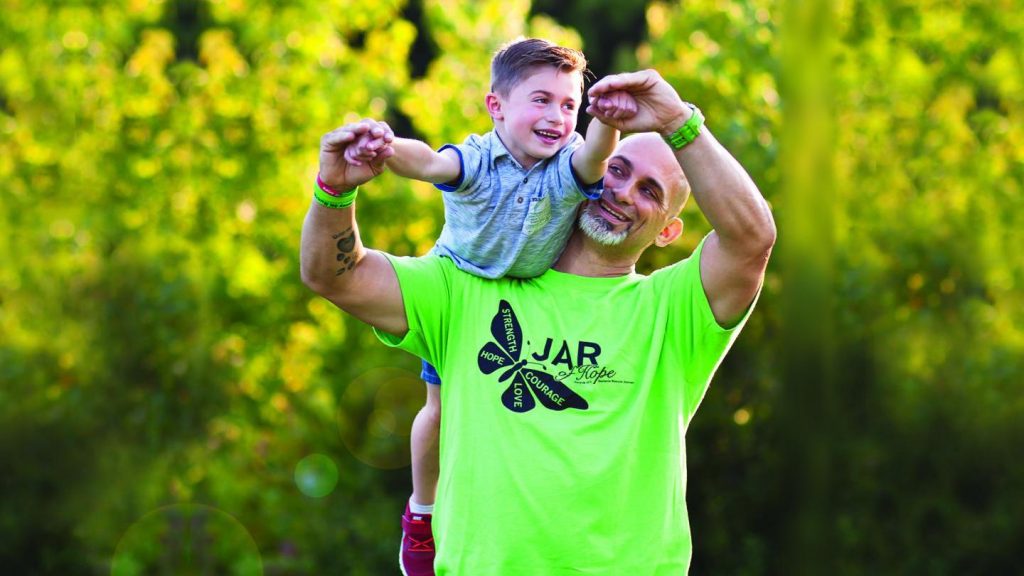 As there is no cure, doctor after doctor told Raffone and his wife, Karen to simply "go home and love your son – there is nothing we can do." They went home and loved Jamesy but were far from accepting that there was nothing to be done.
Raffone had no knowledge of DMD and quickly found that he wasn't alone. Due to its rarity, as it affects 300,000 boys worldwide, DMD lacks both funding and awareness. Raffone set out to change that.
A contractor for 20 years, Raffone sold his equipment and began this new course, in which he founded JAR of Hope, a nonprofit organization with the mission to "bring awareness and raise funds directed to ongoing research in the hope of eliminating Duchenne Muscular Dystrophy." "JAR" represents Jamsey's initials while "hope," though doctors gave him none, is the backbone of all that Raffone does.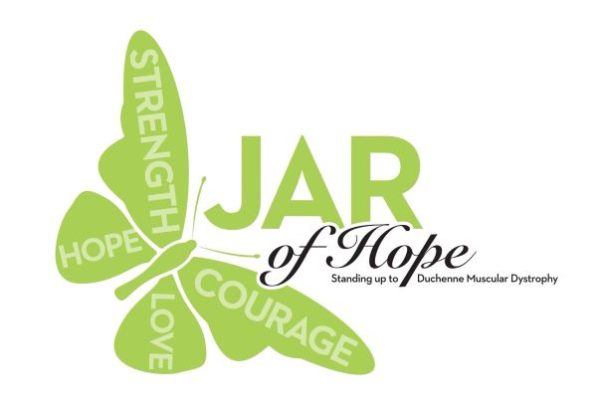 DMD occurs when one or more of the 79 exons that make up the dystrophin gene is mutated. With this mutated gene, the dystrophin protein (which is responsible for stabilizing and protecting muscle fibers) will either function incorrectly or stop production entirely. This sparked an idea for Raffone.
In his mission to save Jamesy and other boys suffering from DMD, he decided to put front and center what he had and what DMD patients lacked – muscle strength. He set out to be invited into 79 gyms in 79 weeks to discuss DMD, all in an effort to get this rare disease on the public's radar and raise funds along the way.
At these events, Raffone doesn't just talk about DMD. He invites everyone to participate in a push-up challenge, known as "10 pushups for 10 dollars". Performed in unison, each push up and $10 donation demonstrate the precious gift of muscular function and mobility that most of us so easily take for granted, yet, for 300,000 boys, is so far out of reach.
Mike Sclafani, owner of CKO Freehold and co-owner of Wall, Marlboro and Toms River was familiar with JAR of Hope and wanted to help. Sclafani, upon opening his first franchise in 2013 immediately began living up to CKO's primary value of community and giving back.
"We started right away…we held a punchathon for a little boy from the area…another for two sisters, members who had suddenly lost their father…six breast cancer punchathons…three fundraisers for the Freehold Borough PBA," Sclafani said.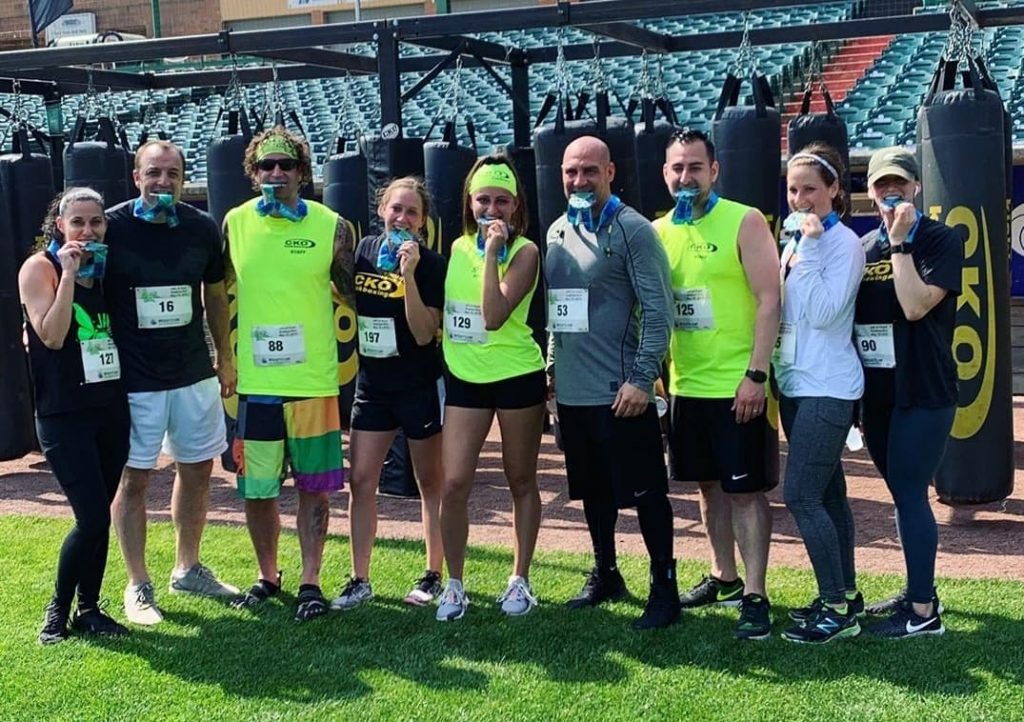 Sclafani's CKO locations, began supporting JAR of Hope as well, including serving as one of the now 106 gyms to date that have participated in the push-up challenge.
"Jim is from Manalapan and naturally the organization has a big presence in the area," Sclafani continues, "We've donated prizes for tricky tray auctions [to support JAR of Hope]…In 2017, Jim was making an attempt to break the world push-up record and we were a sponsor for that…We also ran the JAR of Hope Stadium Run in May this year."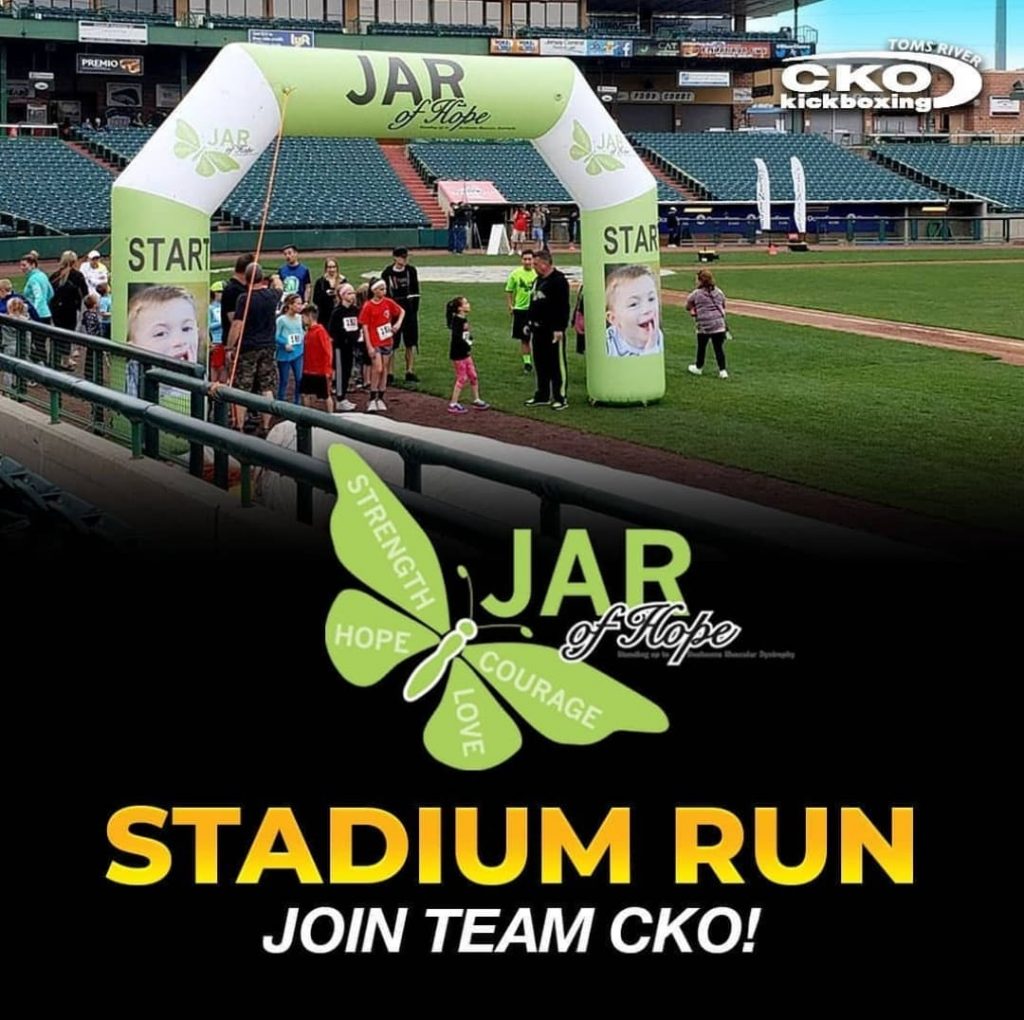 Scalfani, having felt the impact of Jamesy's story, knew the story had to be heard in full measure. And so, he introduced Raffone to CKO's President & Founder, Joe Andreula, who invited Raffone to speak at CKO's Annual Convention this past April.
"And that's when I was introduced to the CKO franchise owners. I give talks like that all over the world about overcoming obstacles, DMD and my son's journey. It's all very relatable," says Raffone.
The talk he gave to the CKO community has spurred six CKO franchise owners to run the NYC Marathon with Raffone's JAR of Hope team this fall. Yes, the NYC Marathon. His sixth thus far.
Raffone further demonstrates the blessing of movement and muscular function with the intense physical competitions that he attempts throughout the year.
"I quickly found out that I needed to do something with the masses…to engage bi-laterally with the entire health and fitness community. I started running races…I stood in front of each crowd and started talking to everyone getting ready to cross the start line about Jamesy…and I challenged them to do 10 push-ups with me," Raffone recalls.
Though it wasn't a huge donation churner, it started the conversation and revved Raffone up to push forward. He advocates through a multitude of faces including The New York City Marathon, the Disney Dopey (a 5k, 10k, 13k, and full marathon in 4 days) and the Grand to Grand Ultra, a 7 day course spanning 170 miles, commencing at the Grand Canyon and concluding at the Grand Staircase.
Raffone did not finish the Grand to Grand Ultra in two out of his three attempts due to altitude sickness in 2016 and a heart attack in 2017, but he finished the race in 2018 and is looking forward to participating again this coming September.
"I can't be a leader in this community and to our children by not getting back out there," states Raffone, as a reminder that he, unlike those suffering from DMD, has the choice to participate. He continues, "I guess what I'm teaching people is that nothing is insurmountable."
It is because of Jim's continuous efforts and the support of donors that JAR of Hope's mission is chugging along. In 2015, funds raised went toward a study, the first of its kind, at The University of Minnesota that, according to Raffone, "was to see that if we were to pressurize oxygen that boys [with DMD] would receive, would it increase their pulsatory respiratory function and increase their mobility."
A human trial is slated to begin October 2019 and the DMD community's hopes are high.
Concurrently, Raffone is advocating for increased federal funding of DMD research. This past February he attended a meeting with NJ Congressman Chris Smith and top DMD researchers at the National Institute of Health in Washington.
Out of the $35B that the NIH receives in federal funding, only $30M is slated for research on Duchenne Muscular Dystrophy. This funding gets them close to finding a cure, but not close enough. According to Rep. Smith, research experts, "believe a breakthrough for DMD is in reach." An increase in funding (Raffone states a $10m increase is needed) is the key to that breakthrough.
In the midst of all of these meetings and races and grant proposals, there's Jamesy. It's becoming more difficult for him to walk up and down stairs, and so, Sclafani, who leads a full-time career as a realtor, is currently searching for a one level home for the Raffone family. Just another way he can help.
But Jamesy is here.
"He's an amazing little boy that just smiles and has fun every day… He's got an engineering mind…he likes to build things, play legos and loves Monopoly….He tries his best to do things that other mainstream kids can do…He just can't do it…but he finds his own way."
From every mile he runs to every push-up he completes, Raffone is showing our natural ability to push, to do more.
Even the simplest little things. Writing a note. Sitting up. Turning your head. We do all of this without even thinking. It all goes to show how much we take for granted.
Perhaps now with every step we take or every extra step we didn't plan on taking, we'll see how much we are able to do and how grateful we should be for just that.
Not only should we feel fortunate that we can move our bodies, but that we can give back. That we can contribute to and advocate for causes and children like Jamesy, who deserve a healthy life.
***
Kimberly Oley is a self-employed content writer and strategist who began as Contributing CKO Author in 2018.