The Community Focus: CKO Ozone Park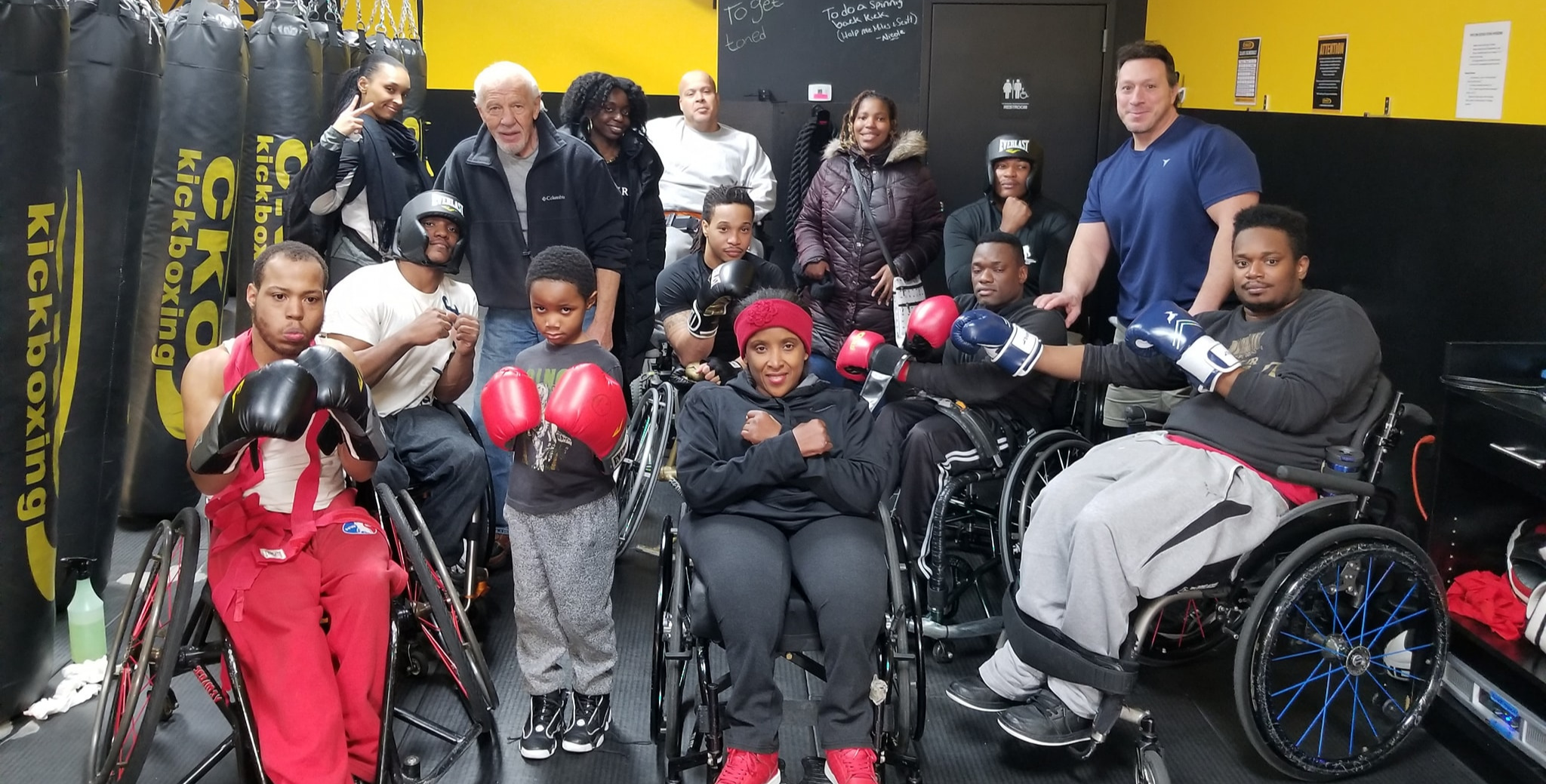 CKO Kickboxing is unique from so many other workouts for one reason; anyone can do it.
When there's an open guest list, where the more equates to the merrier, something special is created. What results is a place where your pace and goals can and will differ from your neighbor. Where your talents on the bag, strikes you want to brush up on, and moves that you dread (because they work!) are all personal and unique to you.
It's a place where everyone comes as they are, unapologetically. Where all are welcome. A place where your abilities and weaknesses are on display, just as much as your strengths and vigor. Where you must be brave to be vulnerable.
And it's that vulnerability that brings you together, that helps you relate and that makes you part of a community. And CKO is just that. It is the true definition of a community.
Communities stick together. They help each other. They reach out and stand with arms wide open. Community is one of the cornerstones of CKO, which is why CKO gyms across the country walk the walk by supporting their greater community, through various fundraisers and philanthropic efforts, further solidifying their camaraderie and impact.
Devon Cuadros, who manages CKO Ozone Park in Queens, NY, walks the walk often. For five years, Cuardros and her father, owner of the Ozone Park location, have hosted punchathons that specifically support causes that are meaningful to members of their CKO family.
Just last June, Cuadros organized the first ever Pride Punchathon in support of one of her LGBTQ instructors, as well as another instructor, whose daughter is developing an understanding of her own LGBTQ identity. With this event, Cuadros and the CKO Ozone Park team put the progress and ongoing fight for human rights front and center.
"I like to support things that are not always supported…things that I believe in, that need to be spoken about and brought to the public," Cuadros says.
The Pride Punchathon was a celebration with members and non-members alike, decked out in rainbow tie-dye t-shirts and pure excitement. To the tunes of an on-site DJ, thirty participants struck the bag for 90 minutes in solidarity, raising awareness and funds for the cause.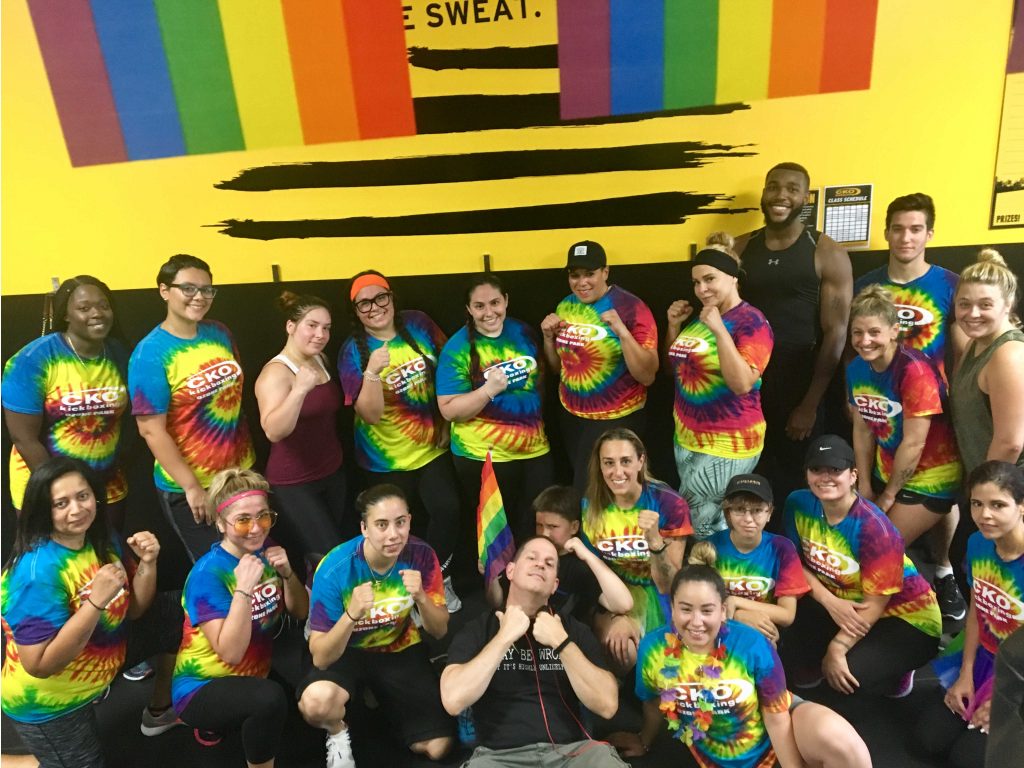 "Everybody loved it. Those who couldn't come made donations in support of The Anti-Violence Project. The event created a more open and welcoming environment for our members," Cuadros stated.
Punchathons provide members, trainers, and staff an opportunity to give back while getting to know each other better. Even those unaffiliated with CKO can join in the philanthropic fun, as members bring friends to the event sharing the CKO community and workout with them.
The energy at these events is contagious. It stems from the people; the same people who are responsible for Cuadros being there in the first place. Her media sales position in Midtown Manhattan left much to be desired, but her time at CKO, helping her father run the business, made up for it and then some.
"I would hear members come up to me and say what an impact I've made on their day, just by standing behind the front desk and saying 'Hi.'"
Cuadros soon left her job and began working full-time at CKO Ozone Park. And just last December, Cuadros opened her own location in the Gramercy area of Manhattan, now running both locations. She continues to host punchathons and other fundraising events based on what matters to her members.
"I like to make sure that what I'm doing actually represents who I'm doing it for," Cuadros explains.
Recently, a member of CKO Gramercy, who is a part of a touch football league, inquired about a private CKO class for them that would serve as a fundraiser for Alzheimer's. Cuadros enthusiastically agreed, touched personally as her grandmother, who recently passed away, suffered from Alzheimer's for ten years. CKO Gramercy is looking forward to hosting its first Punchathon on April 25th with the proceeds going to CaringKind.
The contributions that Cuadros' two CKO locations provide the community doesn't stop with punchathons. Every Saturday, CKO Ozone Park donates its space to the Wheelchair Sports Federation, where, on average, 15 boxers who use wheelchairs participate in an adaptive wheelchair boxing class.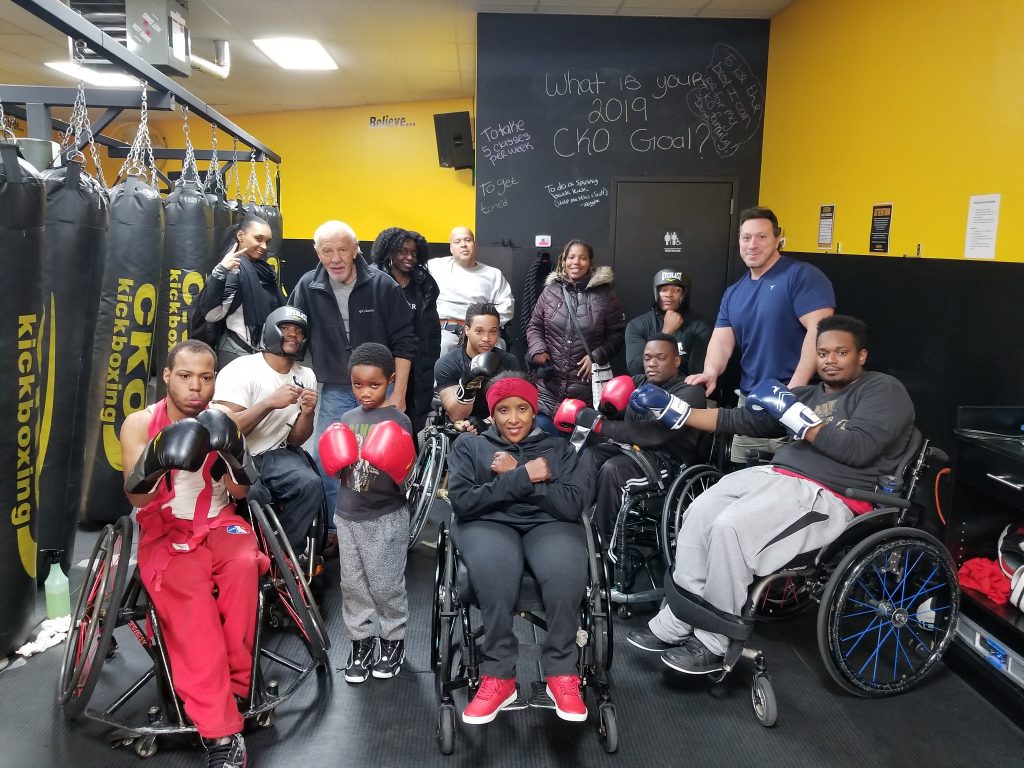 The opportunities for Cuadros, or any CKO franchise, to give back are endless; and it's all due to the members. For it is the members who form, what one could only describe as, CKO camaraderie. The strength of that camaraderie comes from the power and invincibility that members feel after achieving their individual goals by hitting the bag. And from there, they feel able to do more and thus seek the opportunity to make a positive impact on their community.
Cuadros does. "We embrace the community. We are here to fully and completely support them."
* * *
Article written by Kimberly Oley, CKO Contributing Author and CKO Member since 2015!